Phone: 941-488-1551
Email: cbcvenice@yahoo.com
Service Times:
Sunday 9:30am Bible Fellowship
Sunday 10:30am Main Worship
Wednesday 6:30pm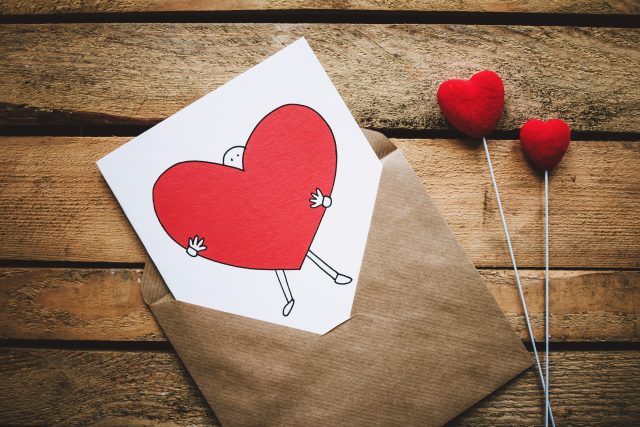 Valentine's Day

Whether you love or hate Valentine's Day, the fact is that it has evolved into an enormous holiday. The question remains, however, who is Valentine and how did he come to be associated with everything from the color red to some secret known only by a woman named Victoria?
"Valentine was a Roman Priest at a time when there was an emperor called Claudias who persecuted the church at that particular time, He also had an edict that prohibited the marriage of young people. This was based on the hypothesis that unmarried soldiers fought better than married soldiers because married soldiers might be afraid of what might happen to them or their wives or families if they died."
"I think we must bear in mind that it was a very permissive society in which Valentine lived, Polygamy would have been much more popular than just one woman and one man living together. And yet some of them seemed to be attracted to Christian faith. But obviously the church thought that marriage was very sacred between one man and one woman for their life and that it was to be encouraged. And so it immediately presented the problem to the Christian church of what to do about this."
"The idea of encouraging them to marry within the Christian church was what Valentine was about. And he secretly married them because of the edict."
Valentine was eventually caught, imprisoned and tortured for performing marriage ceremonies against command of Emperor Claudius the second. There are legends surrounding Valentine's actions while in prison.
"One of the men who was to judge him in line with the Roman law at the time was a man called Asterius, whose daughter was blind. He was supposed to have prayed with and healed the young girl with such astonishing effect that Asterius himself became Christian as a result."
In the year 269 AD, Valentine was sentenced to a three part execution of a beating, stoning, and finally decapitation all because of his stand for Christian marriage. The story goes that the last words he wrote were in a note to Asterius' daughter. He inspired today's romantic missives by signing it, "from your Valentine."
It's estimated that one billion valentine cards are sent each year, making Valentine's Day the second largest card-sending holiday of the year, following Christmas. Sadly, the holiday in his name completely ignores our Christian brother Valentine. As a pastor, he likely would have been mortified at much of what is done in the name of love to commemorate the day his head was chopped off because of his love for Jesus.
May God be "our Valentine",
Pastor Larry
Please visit our website, and visit, like, and follow our Facebook Page at: