Phone: 941-488-1551
Email: cbcvenice@yahoo.com
Service Times:
Sunday 9:30am Bible Fellowship
Sunday 10:30am Main Worship
Wednesday 6:30pm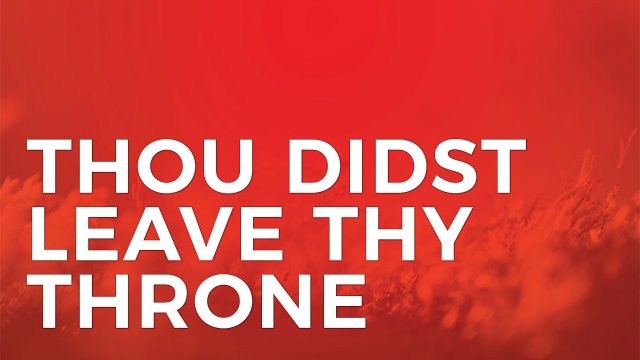 Thou Didst Leave Thy Throne

We read in second Corinthians, "I speak not by commandment, but by occasion of the forwardness of others, and to prove the sincerity of your love.  For ye know the grace of our Lord Jesus Christ, that, though he was rich, yet for your sakes he became poor, that ye through his poverty might be rich." 2Corinthians 8:8-9 
The Song "Thou Didst Leave Thy Throne:  Emily Elliott was the niece of Charlotte Elliott, who wrote "Just As I Am."  She wrote many poems and hymn texts especially for the infirm, publishing forty-eight of them in a book called Under the Pillow.  Emily herself was sickly much of her life.  She wrote "Thou Didst Leave Thy Throne" to teach children about Jesus' birth.
"Thou didst leave Thy throne and Thy kingly crown, When Thou camest to earth for me;
But in Bethlehem's home was there found no room For Thy holy nativity.
Heaven's arches rang when the angels sang, Proclaiming Thy royal degree;
But of lowly birth didst Thou come to earth, And in great humility.
            O come to my heart, Lord Jesus,  There is room in my heart for Thee."
May we recognize what Jesus left & gave coming to earth that special day, Pastor Larry
Please visit our website, and visit, like, and follow our Facebook Page at: