Phone: 941-488-1551
Email: cbcvenice@yahoo.com
Service Times:
Sunday 9:30am Bible Fellowship
Sunday 10:30am Main Worship
Wednesday 6:30pm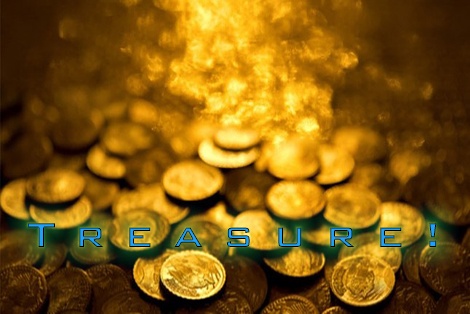 Treasure!
Proverbs 25:2 "It is the glory of God to conceal a thing: but the honor of kings is to search out a matter."
Many of you know I enjoy watching shows where they hunt for buried treasure.  Recently, one particular show zeroed in on a particular search that ended up with a particularly disappointing dead end.  Due to various land laws, the area where the treasure lies is totally and unequivocally off limits.  Such a sad end for the treasure hunters that invested time and money in effort to locate the said treasure. 
Aren't we glad that the Shepherds were guided by God to the grotto to find the true Treasure/Gift that God gave mankind?  We can also rejoice that God guided the wisemen as well so they could present gifts/treasure to the King who was born in that lowly stable in Bethlehem town.
We read in Matthew 13:44  "Again, the kingdom of heaven is like unto treasure hid in a field; the which when a man has found, he hides, then in his joy he goes and sells all that he has, and buys that field."
My prayer is that all may be led to discover the greatest Treasure worth looking into – "God's inexpressible gift".  Yes, we who have been led to the manger of the Christ child can rejoice forevermore.
Have you discovered Joy and contentment in Jesus?
Pastor Larry
Please visit our website, and visit, like, and follow our Facebook Page at: