Phone: 941-488-1551
Email: cbcvenice@yahoo.com
Service Times:
Sunday 9:30am Bible Fellowship
Sunday 10:30am Main Worship
Wednesday 6:30pm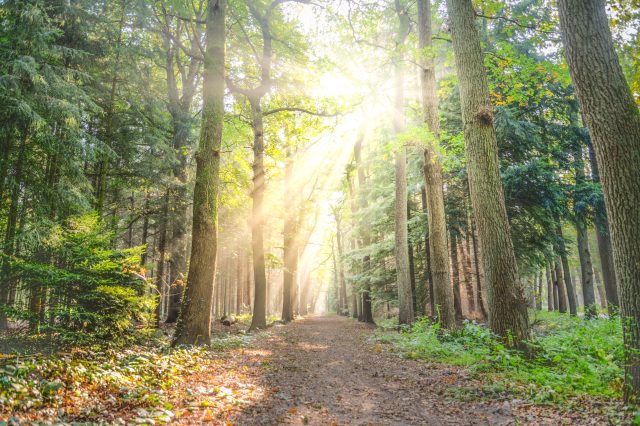 The Path of Life & Fulfillment
A passage in Psalm 16 & the following poem have impacted me this week.  "You will make known to me the path of life; in Your presence is fullness of joy; in Your right hand there are pleasures forever." (Psalm 16:11)
When I Consider How My Light Is Spent," John Milton (1608–1674)
When I consider how my light is spent,
Ere half my days in this dark world and wide,
And that one talent which is death to hide
Lodged with me useless, though my soul more bent
To serve therewith my Maker, and present
My true account, lest he returning chide;
"Doth God exact day-labor, light denied?"
I fondly ask. But Patience, to prevent
That murmur, soon replies, "God doth not need
Either man's work or his own gifts; who best
Bear his mild yoke, they serve him best. His state
Is kingly. Thousands at his bidding speed
And post o'er land and ocean without rest:
They also serve who only stand and wait."
"Then he which had received the one talent came and said, Lord, I knew thee that thou art a hard man, reaping where thou hast not sown, and gathering where thou hast not strewed:  And I was afraid, and went and hid thy talent in the earth: lo, there thou hast that is thine." Matthew 25:24-25 May we have the courage to use the "talent/gifts" he has given to us. 
The Lord will show you what to do and instruct you how to live. He has the wisdom to guide you down the right path, and He gave us the Bible so we could understand His rules. As Christians we learn how to live like Jesus Christ. Your responsibility as a Christian is to stay focused on His Will. When we focus on Him, we are filled with joy and given pleasures beyond our wildest dreams.
Fulfilled in Reflecting the True Light, Pastor Larry
Please visit our website, and visit, like, and follow our Facebook Page at: