Phone: 941-488-1551
Email: cbcvenice@yahoo.com
Service Times:
Sunday 9:30am Bible Fellowship
Sunday 10:30am Main Worship
Wednesday 6:30pm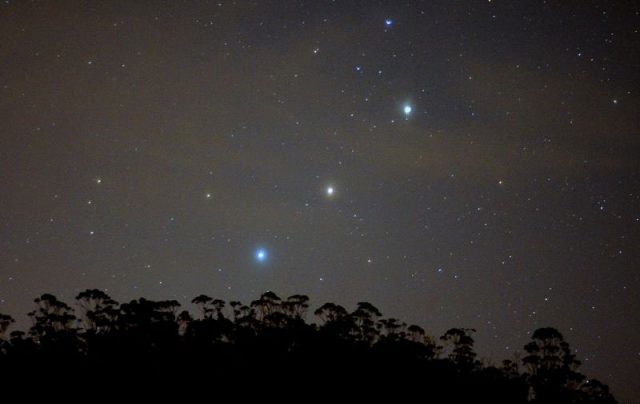 When The Stars Line Up

I found myself thinking this statement and almost spoke it out loud the other day.  We might say this at one of those times when everything comes together in a positive way.  I believe that this originates from astrology, which of course is not compatible with Christianity.  So, when I had this thought, I believe the Holy Spirit convicted me.  I had a "check in my spirit" and realized I am to give credit to my Savior for allowing the activities of the day to go smoothly. 
God's Word tells us in 1 Corinthians 10:31 "Therefore, whether you eat or drink, or whatever you do, do everything for God's glory." 
The phrase, "God's glory" or for "His glory" has been on my heart lately.  I am still learning the concept of yielding my life, my substance, and all my activities to ultimately bring Him glory.  It is not without difficulty this attitude is given precedence in my life or yours.  It does take discipline.
One of the last books in the New Testament ends this way, "To God our Savior, Who alone is wise, Be glory and majesty, Dominion and power, Both now and forever.  Amen." Jude 1:25 
Jesus has demonstrated through his life & mission here on earth that he truly deserves All the glory.  Do I have an "Amen" from you for that?
To God be all the glory, Pastor Larry
Please visit our website, and visit, like, and follow our Facebook Page at: