Phone: 941-488-1551
Email: cbcvenice@yahoo.com
Service Times:
Sunday 9:30am Bible Fellowship
Sunday 10:30am Main Worship
Wednesday 6:30pm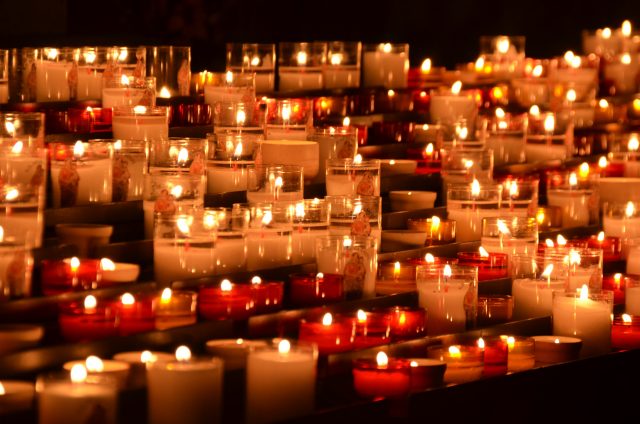 Remembrance

As we shared some time of Remembrance this week for the brave heroes & innocents that died on September 11th, I thought it might be appropriate to recall the testimony of Martin & Gracia Burnham.   
Less than a week before Martin Burnham's abduction by Muslim guerrillas on the Philippine island of Palawan in May 2001, the New Tribes missionary gave the devotional at a Wednesday evening service at Rose Hill Bible Church in his small hometown outside Wichita, Kansas.
Some of Burnham's last words in the United States were also the last words of Jesus recorded in the Gospel of John, said Ralph Burnham, Martin's uncle, during yesterday morning's service at the church. "His very last words were, 'Follow thou me,'" Ralph Burnham said, his voice choking up. "Martin not only spoke of following him, but he took on that responsibility. Of course, at that time neither he nor any of us expected how far he was going to be required to go to. But he was willing to go."
Martin Burnham, 42, kept that attitude throughout the 376 days he and his wife, Gracia, 43, were held captive by the Abu Sayyaf terrorist group.
Just before a Philippine military raid on the kidnappers that led to Martin's death and Gracia's freedom, the two huddled together in a hammock under a makeshift tent.
"Martin and Gracia had really been thinking that there would be a chance that they would not make it out alive," said Martin's brother, Doug, relying on a phone conversation with Gracia. "Martin said to Gracia, 'The Bible says to serve the Lord with gladness. Let's go out all the way. Let's serve him all the way with gladness.'"
 The two then prayed in their hammock, recited Scripture verses to each other, and sang. They laid down to rest. Then the rescue assault began and bullets began to fly, puncturing Gracia's leg and Martin's chest.
May we all serve the Lord with gladness, Pastor Larry
Please visit our website, and visit, like, and follow our Facebook Page at: