Phone: 941-488-1551
Email: cbcvenice@yahoo.com
Service Times:
Sunday 9:30am Bible Fellowship
Sunday 10:30am Main Worship
Wednesday 6:30pm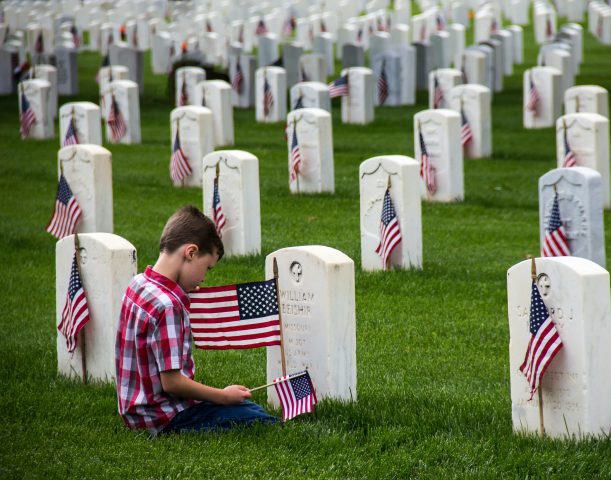 Memorial Day – Remember

Recently a friend posted an amazing picture on the internet of Mount Saint Helens erupting. Do you know how long ago that was? It was 40-years ago May 18th. Wow! Some of you can recall that event quite well. Others of us have a difficult time remember stuff like this. There are days in history that have been designated as ones that are important for us to remember. Truly many of us will be glad to forget most of 2020, right? Anyway, today we are called to remember the men and women who gave their all and died while serving this their country.
Wallace Bruce is noted for saying, "Who kept the faith and fought the fight; the glory is theirs, the duty ours." May we remain vigilant to do our part to keep the memory of freedom's sacrifice alive.
We are also told in Scripture to remember many different things. Some of the things we are instructed to remember: God's Word, He is with us, the Lord's work & power, Communion, our leaders, and to pray for one another.
Finally, I wish to bring attention to the fact that God will remember many things but promises to forget our confessed sins. I hope you follow me on this, for it will free your spirit if you get this. In the Psalms while David was confessing his sins, he prayed, "Remember, O LORD, thy tender mercies and thy loving kindnesses; for they have been ever of old. Remember not the sins of my youth, nor my transgressions: according to your mercy remember thou me for thy goodness' sake, O LORD. Psalms 25:6-7
We also find in Hebrews 10:17-18 "He adds: I will never again remember their sins and their lawless acts. Now where there is forgiveness of these, there is no longer an offering for sin."
Acknowledging the faithful forgiveness of God, Pastor Larry
Please visit our website, and visit, like, and follow our Facebook Page at: