Phone: 941-488-1551
Email: cbcvenice@yahoo.com
Service Times:
Sunday 9:30am Bible Fellowship
Sunday 10:30am Main Worship
Wednesday 6:30pm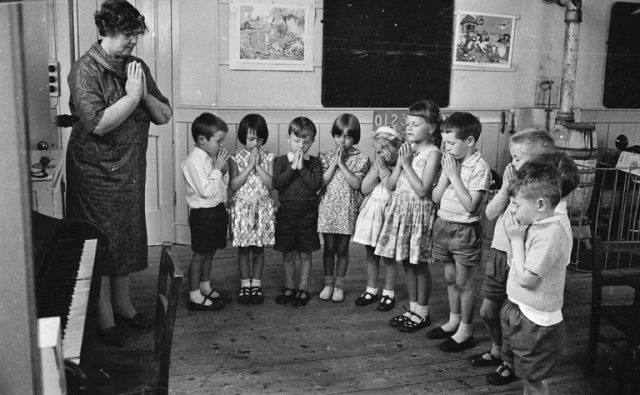 Prayer For Our School
May we pray fervently, passionately for our schools this week in particular as they start back. The survival and success of our next generation depends on our prayers. Here's how you can pray for your local school system:
Pray for strength, endurance, and wisdom for the teachers.
Pray for revival among the students. Pray the Lord of the Harvest to bring forth a large bountiful yield among our public-school students.
Pray that God will grab hold of the hearts of those students who have already learned the art of evil and transform them into God-fearing teens.
Pray for the many "good kids" to remain on the path of righteousness, to be strong in Christ, but to also be humble and loving to those that aren't. Pray for Christian parents who will also mirror Christ to teachers, administrators, and other students.
Pray for the teachers who are Christ-followers, and that they will love their students so that even without a word, they might display the light of Christ to those who are searching. Many Christ-following teachers, like this one, view their job as a ministry and their audience as a mission field.
Pray for the administrators. Pray that God will raise up more believing administrators and that they will act with courage, creativity, and wisdom. Pray that God will place his people in high places, and that they might be like Daniel to this generation.
Pray that God will move in the minds and hearts of government officials to release the schools from unreasonable expectations.
In all things, look for the good and thank God for the pockets of faith, kindness, goodness and success that you do see.
"But I, O LORD, cry to you; in the morning my prayer comes before you." Psalm 88:13
"pray without ceasing," 1 Thessalonians 5:17
Will you join me in regular morning prayers for our Schools?  – Pastor Larry
Please visit our website, and visit, like, and follow our Facebook Page at: