Phone: 941-488-1551
Email: cbcvenice@yahoo.com
Service Times:
Sunday 9:30am Bible Fellowship
Sunday 10:30am Main Worship
Wednesday 6:30pm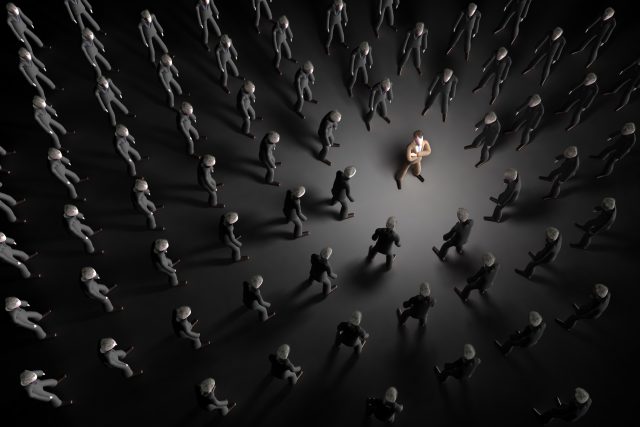 Peer Pressure and Repentance

We are witnessing quite the shift in attitude for many in our culture today.  There is a shaming message coming from the black community toward the majority in our country.  Some of the reactions have been met in a balanced way, while others have been "off the charts strange".  Watching people bow "in repentance" before another person because of peer pressure and shame has been unnerving to many of us.  The Bible teaches we are to bow only to Jesus Christ and submit ourselves humbly to him.
I believe we can properly sympathize and be a help for relations in our country without going to this extreme.  May we keep sacred what honest repentance is all about:
"For godly sorrow works repentance to salvation not to be repented of: but the sorrow of the world works death."  2 Corinthians 7:10 
 The Jewish historian Josephus said the unnamed, exploited young woman who danced for Herod was "Salome." Scholar William Barclay wrote that Herod "kept his promise to Salome because he had made it in front of his cronies…. He feared their jeers… he feared that they would think him weak."
 Matt 4:17  From that time Jesus began to preach, and to say, Repent: for the kingdom of heaven is at hand.
 Matt 21:28-29  But what think ye? A certain man had two sons; and he came to the first, and said, Son, go work today in my vineyard.  (29)  He answered and said, I will not: but afterward he repented, and went.
Has trying to look "strong" to others by hiding your convictions or playing along with their biases ever made you weaker? Have you succumbed to compromising your principles due to peer pressure?  How do you define truly strong choices for living?
Luke 3:8  Bring forth therefore fruits worthy of repentance, …
Let us pray for a heart that is true to the conviction of God's Holy Spirit & not man's pressure, Pastor Larry
Please visit our website, and visit, like, and follow our Facebook Page at: