Phone: 941-488-1551
Email: cbcvenice@yahoo.com
Service Times:
Sunday 9:30am Bible Fellowship
Sunday 10:30am Main Worship
Wednesday 6:30pm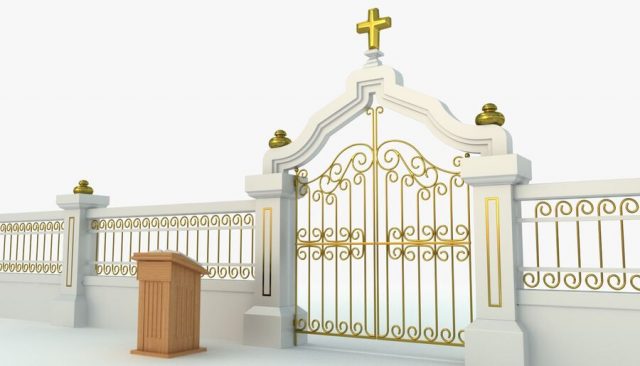 Pearly Gates & Alert Thinking
A man's turn came after waiting in line watching St. Peter at the Pearly Gates.
Bad guys were going to hell and good guys were heading towards heaven.
"Your resume is blunt, but tell me one thing can you think of ever doing something of reasonable merit?" St. Peter asked.
"Well, I can think of one thing," the man responded with confidence.
"Once, I was on a trip to the Black Hills out in South Dakota, I came upon a gang of bikers on their way to Sturgis, who were threatening a young woman.
I directed them to leave her alone, but they wouldn't listen.
So, I approached the largest and most heavily tattooed biker and smacked him in his face, kicked his bike over, ripped out his nose ring, and threw it on the ground.
I yelled, "Now, back off!! Or I'll kick the crap out of all of you!""
St. Peter was impressed, "Now I don't see that here, but you seem to have a sharp memory. When did this happen?"
"Oh, just a couple of minutes ago!"
This story reminds me that Bible instructs us, "Ponder the path of thy feet, and let all thy ways be established."  Proverbs 4:26.
Are you prepared for eternity?  It is obvious that we cannot predict when our time is up on earth, but God has made it clear we can know with assurance that we have a place reserved.  It is only available to those who trust their soul to Jesus Christ who died for us and rose again 3 days later.  This is the heart of the gospel message, Christ did it all for us, we just need to surrender and trust in His beautiful sacrifice & salvation. 
 "That being justified by his grace, we should be made heirs according to the hope of eternal life." Titus 3:7 
If You know Jesus, Keep Smiling!, Pastor Larry
Please visit our website, and visit, like, and follow our Facebook Page at: