Phone: 941-488-1551
Email: cbcvenice@yahoo.com
Service Times:
Sunday 9:30am Bible Fellowship
Sunday 10:30am Main Worship
Wednesday 6:30pm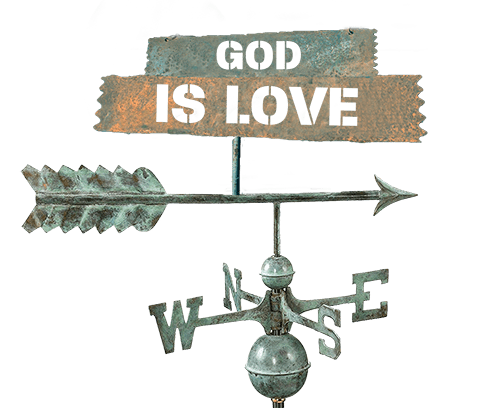 Not A Wishy Washy Love

C. H. Spurgeon told the story of the preacher who was walking in the countryside and stopped by a farmhouse for a drink of water. The old farmer who lived there went out to talk to the preacher. As they were talking the preacher noticed that the barn had a weathervane on it that was spinning around in the wind. On the weathervane the words "GOD IS LOVE" was engraved.
The preacher said to the man, "I don't think that is a very good way to talk about God's love. Are you saying that God's love is Wishy Washy and changes depending on the way the wind blows?" "No, no" said the farmer. "That Weathervane is saying, "No matter which way the wind blows, God is Love."
Romans 8:38-39 "For I am persuaded that neither death nor life, nor angels nor rulers, nor things present, nor things to come, nor powers, nor height, nor depth, nor any other created thing will have the power to separate us from the love of God that is in Christ Jesus our Lord!"
Remember no matter what God Loves You, Pastor Larry
Please visit our website, and visit, like, and follow our Facebook Page at: