Phone: 941-488-1551
Email: cbcvenice@yahoo.com
Service Times:
Sunday 9:30am Bible Fellowship
Sunday 10:30am Main Worship
Wednesday 6:30pm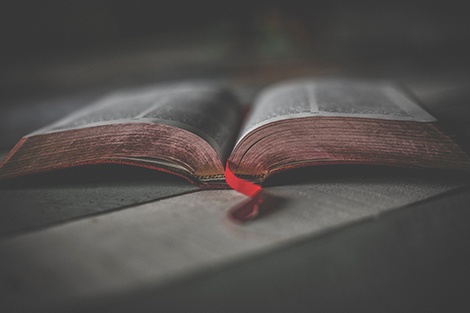 No One Ever Explained How To Become A Christian

A highly cherished passage of Scripture comes to us from the book of Romans:  "For whosoever shall call upon the name of the Lord shall be saved. How then shall they call on him in whom they have not believed? and how shall they believe in him of whom they have not heard? and how shall they hear without a preacher? And how shall they preach, except they be sent? as it is written, How beautiful are the feet of them that preach the gospel of peace, and bring glad tidings of good things! So then faith cometh by hearing, and hearing by the word of God."  Romans 10:13-15,17
May the following illustration bring home the point that we Need to be telling others about how they can receive Jesus as their Savior:
 Many years ago in St. Louis, a lawyer visited a Christian to transact some business. Before the two parted, his client said to him, "I've often wanted to ask you a question, but I've been afraid to do so." "What do you want to know?" asked the lawyer. The man replied, "I've wondered why you're not a Christian." The man hung his head, "I know enough about the Bible to realize that it says no drunkard can enter the kingdom of God; and you know my weakness!" "You're avoiding my questions," continued the believer. "Well, truthfully, I can't recall anyone ever explaining how to become a Christian." Picking up a Bible, the client read some passages showing that all are under condemnation, but that Christ came to save the lost by dying on the cross for their sins. "By receiving Him as your Substitute and Redeemer," he said, "you can be forgiven. If you're willing to receive Jesus, let's pray together." The lawyer agreed, and when it was his turn he exclaimed, "O Jesus, I am a slave to drink. One of your servants has shown me how to be saved. O God, forgive my sins and help me overcome the power of this terrible habit in my life." Right there he was converted. That lawyer was C.I. Scofield, who later edited the reference Bible that bears his name.
I pray God blesses your & my efforts to share Jesus,



Pastor Larry

Please visit our website, and visit, like, and follow our Facebook Page at:

https://cornerstonevenice.com