Phone: 941-488-1551
Email: cbcvenice@yahoo.com
Service Times:
Sunday 9:30am Bible Fellowship
Sunday 10:30am Main Worship
Wednesday 6:30pm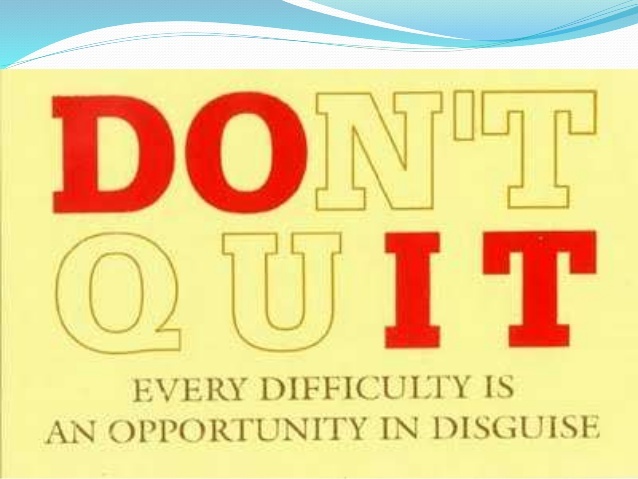 I Never Felt Like Quitting

From 4/28 Turning Point Devotional (D.Jeremiah)
But as for you, brethren, do not grow weary in doing good.
2 Thessalonians 3:13
Last December, Donzella Washington walked across the stage to receive her bachelor's degree in social work at Alabama A&M University. She graduated magna cum laude. At eighty, she became A&M's oldest graduate. "Even though there were a lot of tears and late-night studying at 1 or 2 o'clock in the morning, I was determined. I never felt like quitting," she said. Now Donzella plans to work on her master's degree and volunteer at nursing homes.
We should guard against the desire to quit. Sometimes we grow weary in the work, but we should never become weary of the work the Lord gives us to do. Galatians 6:9 says, "And let us not grow weary while doing good, for in due season we shall reap if we do not lose heart." Hebrews 12:3 warns against becoming "weary and discouraged in [our] souls."
God has done so much for us. We should never become weary in doing good for Him. Make up your mind to stay enthused, determined, and active in whatever task God gives you today. Never grow weary in doing good. It's always too soon to quit.
"Can we be casual in the work of God—casual when the house is on fire, and people are in danger of being burned?" – Duncan Campbell
With God's strength, we Press On, Pastor Larry
Please visit our website, and visit, like, and follow our Facebook Page at: