Phone: 941-488-1551
Email: cbcvenice@yahoo.com
Service Times:
Sunday 9:30am Bible Fellowship
Sunday 10:30am Main Worship
Wednesday 6:30pm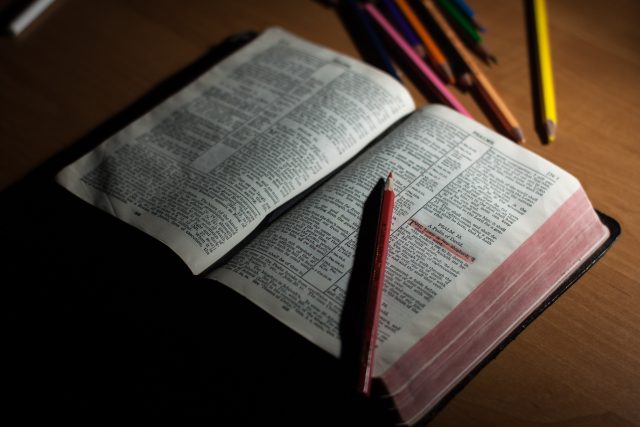 Master It.
I share a quote from John Piper that really impacted me, "When all your favorite preachers are gone, and their books are forgotten, you will have your Bible. Master it."
That quote caused me to recall Jesus' prayer for all believers, "Sanctify them through thy truth: thy word is truth." John 17:17
A wonderful joy comes to this pastor's heart when friends & church members inquire about "Through the Bible in a Year" book suggestions. I pray you are aware your pastor loves you, and am confident the more each of you is "in the Word" the greater the blessings in your life.
Here are specific reasons that reading through the entire Bible will benefit you:
1. It helps you learn the overarching story of Scripture.
After reading through the Bible a few times, the redemptive-historical storyline will become second nature
2. It will improve your ability to interpret Scripture. This is a natural consequence of the first reason.
3. It will keep you habitually in the Bible.
This discipline will force you to spend many hours in God's Word, and that is always fruitful. If you commit to reading through Scripture in 2020, there will be precious few days, if any, when you won't be ingesting Scripture. You will increasingly delight in God's Word—all of it.
4. It will ensure you are engaging (and being engaged by) Scripture at least as frequently as you're engaging other books.
5. It will force you to navigate those tricky, less traveled roads of Scripture.
The Spirit inspired every word of Scripture for our edification (Romans 15:4) Let us read them.
Investing time in being a person of The Book,
Pastor Larry
Please visit our website, and visit, like, and follow our Facebook Page at: