Phone: 941-488-1551
Email: cbcvenice@yahoo.com
Service Times:
Sunday 9:30am Bible Fellowship
Sunday 10:30am Main Worship
Wednesday 6:30pm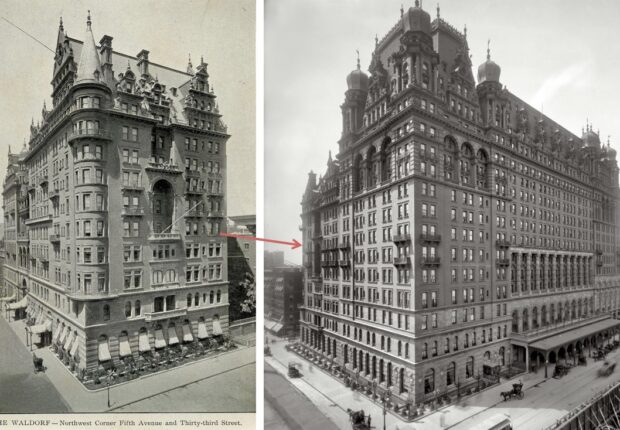 Making Today Count
STORY OF GEORGE BOLDT & WALDORF-ASTORIA
George Boldt worked faithfully for years at the front desk in a small hotel.  One day an elderly couple came into the lobby and asked for a place to stay.  Every room in the hotel—and every hotel in town—was occupied.  Realizing that the elderly couple had nowhere to sleep, Boldt offered them his own room.  Although they were reluctant to accept his offer, they eventually did so because George insisted.
The next morning when the couple was checking out, the elderly man said to George, "You're the kind of man who should be managing the best hotel in the country.  Someday I'm going to build that hotel and let you manage it."
Several years later, Boldt received a letter in the mail.  It contained a round-trip ticket and a note from the man to whom he had given his room years before.  The man invited George to visit him in New York City.
When Boldt arrived in New York, the gentleman took him to a downtown corner where a huge building stood.  "George, this is the hotel I built for you to manage." 
Boldt started in amazement at the glorious structure.  The hotel was the Waldorf-Astoria!  The elderly man was William Waldorf Astor, one of the wealthiest men in the country.  Boldt's faithfulness in managing a small hotel prepared him to manage one of the most magnificent hotels this country has ever seen.
On Judgment Day, God will examine how well we managed our lives on earth.  If we were faithful in fulfilling our responsibilities in this life, He will assign us better things to manage in the next life.
Doing my best to make today count, Pastor Larry
Please visit our website, and visit, like, and follow our Facebook Page at: