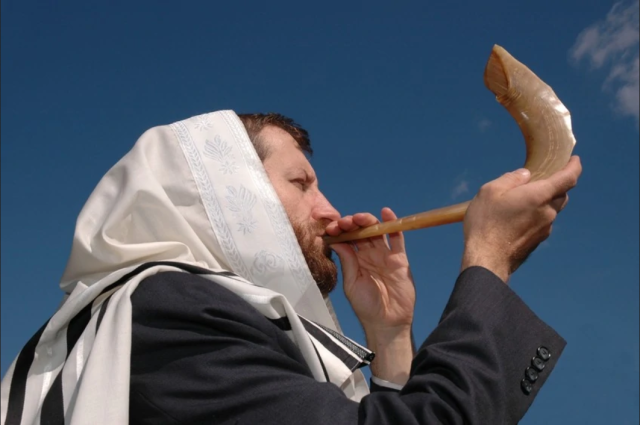 Horns!

The other day, while passing through the parking lot heading toward a store, at almost the very same time, two different car alarm horns went off for at least 20 seconds.  It was slightly unusual, and a little annoying.  To top that off, a few moments later a man unloading something from his car to the north of me set off his alarm and had trouble turning it off.  I just had to laugh under my breath.  With my senses alerted now, my creative brain turned toward a spiritual application or two.
It's common sense for us to take a horn blowing as warning or at the least have our attention drawn to the one causing the noise from said trumpet.  For the Christian we are to "blow the warning trumpet of God".  For there is judgment and an eternity to prepare for.  God has provided Jesus as the way, the truth and the life for any who would claim him as Savior.
Secondly, living in this fallen and ungodly culture we are to turn from the worldly noise all around us and "tune our ears in" to God's trumpet.  May we take some inspiration from the Chorus of a gospel song from the Imperials:
"I listen to the Trumpet of Jesus While the world hears a different sound
I march to the drumbeat of God Almighty While the others just wander around
I'm a member of the Holy Ghost traveling band We're moving on up to a better land
I hear the voice of a Supernatural Singer Like only those who know Him can!"
("The Trumpet of Jesus" – Imperials 1980 Curb Records/Word Music)
"In a moment, in the twinkling of an eye, at the last trump: for the trumpet shall sound, and the dead shall be raised incorruptible, and we shall be changed." 1 Corinthians 15:52
Are you ready?  Are you listening?
– Pastor Larry
Please visit our website, and visit, like, and follow our Facebook Page at: